Rise & shine campers! It's time to start the day. Let's get after in with a proper breakfast. But what are your options for breakfast in Hue?
Local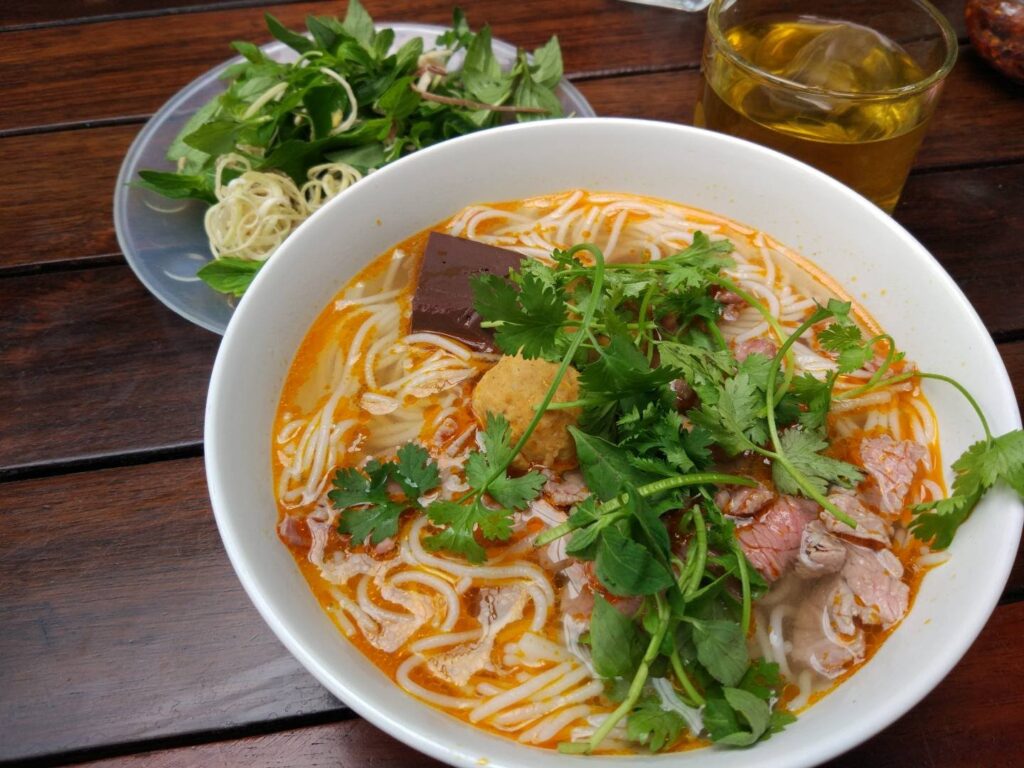 Vietnamese typical breakfast is savory, not sweet. In Hue you will find the namesake bun bo Hue as well as the regionally famous com hen. The former is a beef noodle soup cooked with lemongrass, while the latter is a dish made with tiny river clams (hến), rice (cơm), fresh herbs, banana flower, mango, starfruit, peanuts and pork scratching. It's a delicious choice and well worth trying while in Hue. Check out Quán Lành just off Hai Ba Trung. It's in a little breakfast food court with fresh juice and also a bun bo Hue lady too so you can try both!
Hybrid
Eggs in the morning just works, and Vietnam is no exception. There are plenty of Ốp La breakfast spots around town doing every permutation of 1 egg, 2 eggs, xíu mại (=pork meatball, definitely get this), beef, pate, xúc xích (=cheap sausage, definitely avoid this). Some will even add a hunk of fish! Whatever you go for, "ốp la" will always be served with a bánh mì baguette on the side to mop up the sauce and make mini-bites.
A great spot to try this classically Vietnamese-yet-familiar breakfast is Ốp La 33, just down alley 33 on Le Quy Don. It's a bit gritty and bustling in the morning; good luck getting a table on the weekends! For somewhere a bit more sophisticated, check out Ốp La Gato on Phan Chau Trinh, just off the canal. Here you gotta tick off your own order on the all-Vietnamese paper menu. They cook the eggs nice and fluffy, and the pork meatball is delicious!
Western Breakfast
You've been traveling for a few weeks, and you've eaten every kind of noodle imaginable. But this morning, you just need a taste of home.
At Imperial Craft Bia, we do the best Western Breakfast in town, and it isn't even close! Come fill up on our Full English or Full American. Not quite up for the challenge? Try our McMuffin sliders, or a yogurt bowl with fresh fruit. If you want some familiar flavors in the morning, we've got you covered.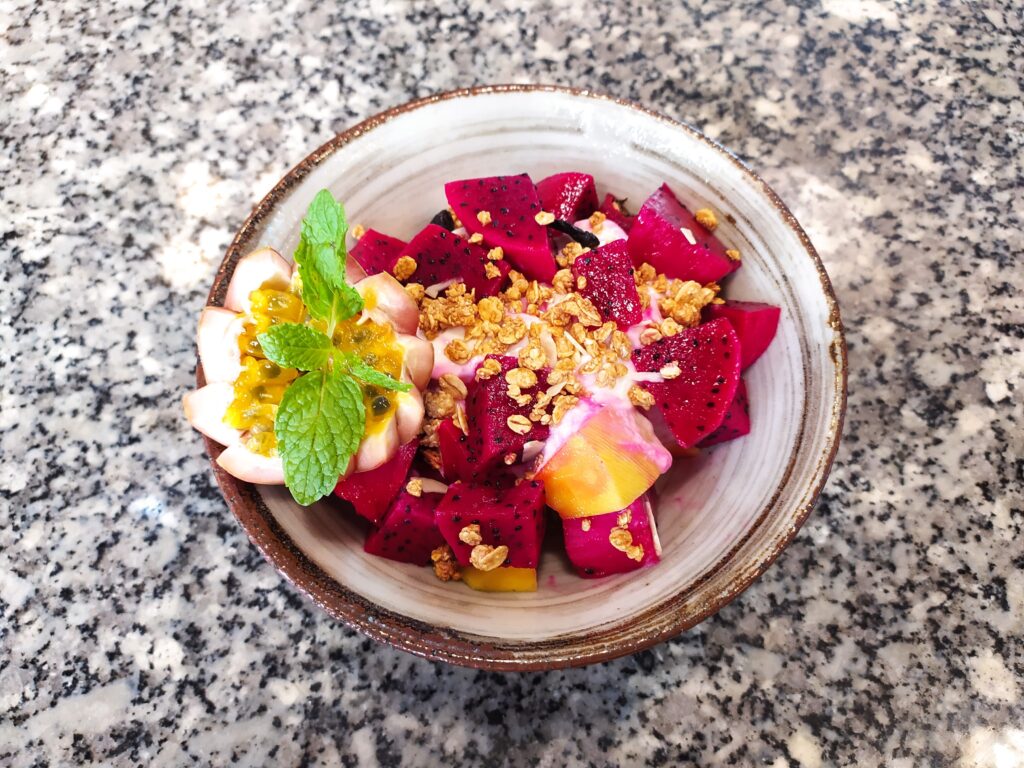 We're open every day from 8am, so come for breakfast, stay for a Mimosa, and stick around for Happy Hour. You really can't beat having breakfast at the brewery!