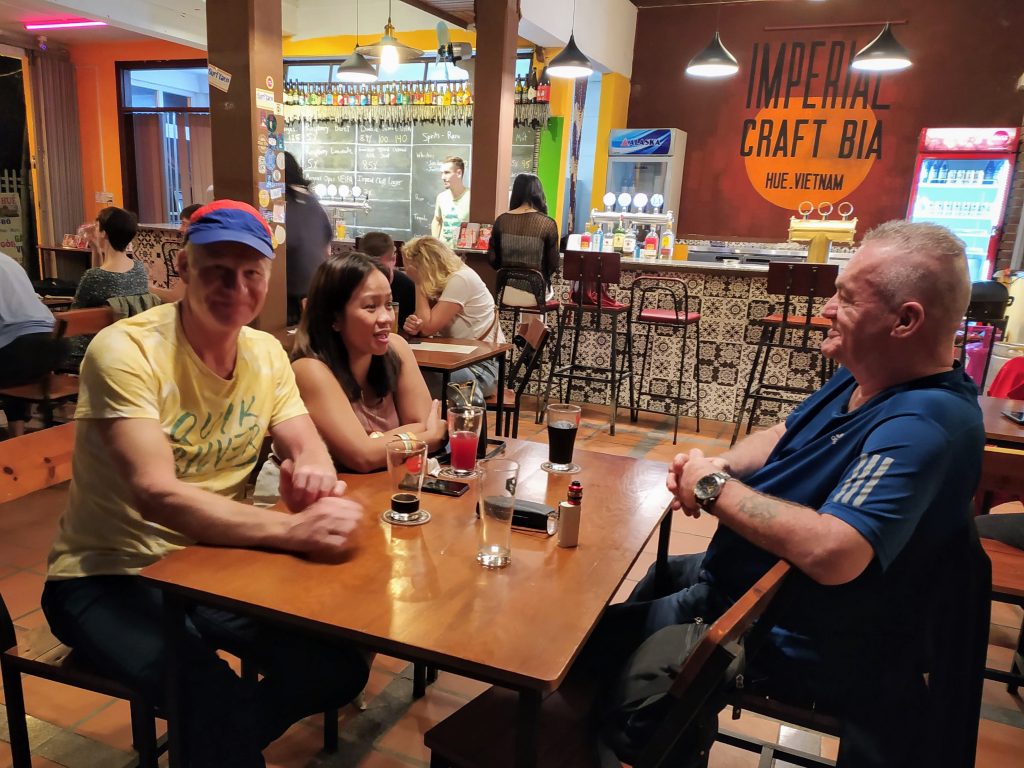 For us, craft beer is all about innovation. For that reason, a good craft beer bar should always be forward-looking and striving to bring something new to our customers. We like doing stuff that no one else is doing and supporting new brews. Here's a list of some firsts in our bar, featuring lots of cool breweries we're proud to work with:
August 2019 – First craft beer poured in Hue
September 2019 – First kegs from Hoi An Brewing Company, a now-shuttered brewpub just outside the Old Town in Hoi An
January 2020 – First in Central Vietnam to get Mekong Brewing Company on tap
October 2020 – First in Central Vietnam to pour Peaches & Cream IPA from new brewing project MixTape Drinks out of Saigon
January 2021 – First and only brewpub in Hue
February 2021 – First to serve draft beer from Mr Map Brewery, an exciting home-brew courtesy of a Hue-based husband & wife team
June 2021 – First anywhere in Vietnam to get kegs from Bac Drinks, a brand-new brewing project out of Hanoi
July 2021 – First to serve Chơi Đi Sợ Lìn Huế IPA, another new Hue-based home-brew. This project comes from badass beer enthusiast Huỳnh Anh Vũ
If you wanna try new beer first, there's no #2! Our brewpub is open every day from 4pm. Come by to see what's currently on tap, taste a few samples at the bar and chill out with good vibes.